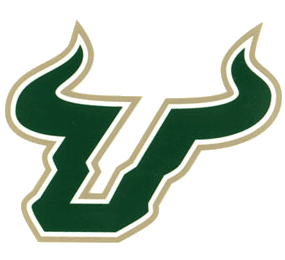 South Florida Bulls football
The South Florida Bulls are a Division I FBS college football program that plays its home games in Tampa, Florida. The team began playing in 1997, holding its first team meeting under a shade tree as the school had no proper football facilities on campus. Jim Leavitt is the only head coach in the program's history. After competing their first four years as a Division I-AA (now Division I FCS) independent, the Bulls moved to Division I-A, now Division I FBS, in 2001 but remained independent. They joined Conference USA in 2003 until becoming a member of the Big East in 2005.
The Bulls' starting quarterback for the 2007 South Florida Bulls football team was sophomore Matt Grothe, who was awarded the Big East Rookie of the Year award in 2006 after being the most productive freshman in total offense with 258.5 yards per game. South Florida is also home to sophomore defensive end George Selvie, who was named the school's first Consensus All-American in 2007.